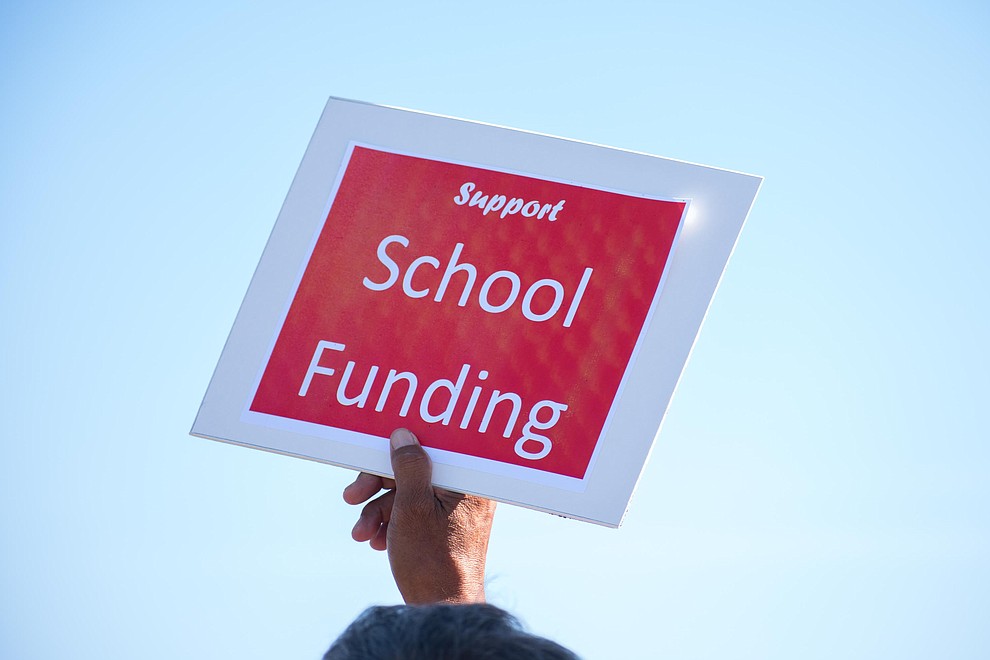 Ryan Holiday recommends seizing the "alive time." You know, the moment in front of you – the only one that counts. Look into the eyes of the person speaking to you, don't check your phone when at lunch with others.
Alive time.
"Face fears. Reach out and connect with someone. Do something you've been putting off. Expose ourselves to sunlight and nature. Be still and empty. Prepare for what lies ahead. Or just live because who knows how much time we have left."

Ryan Holiday
Today, educators from all over Arizona are marching from Chase Field to the Capitol. We are working to create change. Change is uncomfortable. It's not easy. But it's necessary and unavoidable.
I march for Lily, who wants to be a teacher someday.
I march for my students, who deserve resources to learn and become critical thinkers and productive adults in our society.
I march for myself and my peers who deserve to have resources to get our jobs done and to feed our families.
I march for education which is the only antidote to discrimination, violence and inhumanity.
*9th Habit from From Ryan Holiday's blog "13 Habits You Should Adopt Every Single Day" (Thought Catalog)